What is Chapter 16?


Chapter 16 of the PA Code outlines and defines the regulations and responsibilities each school district must adhere to while identifying and programming for Mentally Gifted children.

"Mentally gifted is defined as outstanding intellectual and creative ability, the development of which requires specially designed programs or support services, or both, not ordinarily provided in the regular education program." (22 Pa. Code §16.1). In other words, Gifted services are specifically afforded to those students that not only demonstrate highly intellectualized and exceptional academic & thinking skills; but these children must also require specifically designed instruction and programming that exceeds what is provided in Mount Union's dynamic and differentiated classroom learning environment.


---
Powered by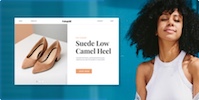 Create your own unique website with customizable templates.