Recently I traveled to all elementary classes 4th-6th grade in the school district introducing the Math 24 game. Students took on a real interest in this game and were seeking ways to practice at home. Math 24 (https://www.24game.com/) is a great game to help students practice their math facts and reasoning. Tournaments were run at each grade level (4th-6th) in each building that concluded with a district tournament last week. It was incredibly impressive watching all these students spit out math expressions before I could even read the numbers on the cards! I want to congratulate the following students that placed at the district tournament and qualified to move on to the Tusacarora Intermediate Math 24 tournament at Juniata College on May 10th. Good luck and keep practicing!

4th Grade: Josh S- Kistler, Madisen W- Shirley, Logan Y- Mapleton
5th Grade: Emma S- Kistler, Tommy H- Kistler, Erika F- Kistler, Kelly B- Mapleton, Shelly B- Mapleton
6th Grade: Alex K- Kistler, Lexi R- Kistler, William H- Mapleton

Don't forget to practice your single digit cars, double digit cards, and I will be introducing the variable cards to you this month!

Powered by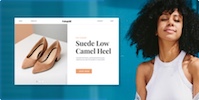 Create your own unique website with customizable templates.