Imagine you had 2 hard boiled eggs, string, straws, 5 paper towels, clay, and pencils- could you make a nest that would support an egg so it doesn't crack when dropped?

I bet you can and some 6th grade students had the opportunity to use the STEM designing process to come up with a solution to support a 5 foot drop! Through the engineering design process students asked questions, imagined a solution, planned a solution, created a product, improved on their initial product, and then communicated the results and what worked best. The students worked collaboratively in an effort to improve their listening and collaborative skills.

See some of our students in action!


Powered by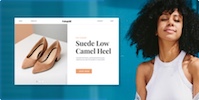 Create your own unique website with customizable templates.