On Wednesday April 6th our elementary students had their last Elementary Gifted Day of this school year. All the students gathered together at Kistler Elementary. It was a day of roller coaster emotions! The students came in nervous ready to present their trip proposals to a school board member and elementary principal. The consensus among all the adults was that all the students did a fantastic job! They all spoke clearly, tied their reasoning to education, and used great vocabulary to persuade their audience. At this end of this month two-three of the students will be presenting at the school board meeting in front of all the school board members and administrators. Following presentations we continued our discussion and review of facts on the Holocaust. This led us to watch the terribly sad movie "The Boy in the Striped Pajamas." Following a sad class discussion and making connections, the students enjoyed a fun surprise. They got to play one of their favorite games, "Alliteration Charades." A game of grammar, vocabulary, and fun!

Overall it was a very successful, engaging day all while helping students meet standards at grade level or above grade level.


Powered by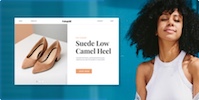 Create your own unique website with customizable templates.