Welcome to the 2016-2017 school year! A new and eventful school year is upon us and I am looking forward to meeting with parents and teachers to discuss the needs for their students. We have just received a new 3D printer that students will be using this year to explore the STEM and engineering design process. Students will have the opportunity to learn how to use the 3D printer in order to design and create some new ideas and then several opportunities to work with it through out the year.

Here is a new website discovery that students can try at home to tie in STEM components with math curriculum:

http://pbskids.org/cyberchase/activities/

AND

http://pbskids.org/island/teachers/

I will be available during Elementary Open House on Thursday September 15th from 6-7 PM at the various elementary schools to greet parents and provide information on our gifted services. I look forward to meeting you!
Powered by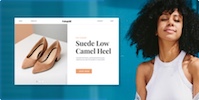 Create your own unique website with customizable templates.