Parent Resources

---
Websites

Review the most updated ODR Gifted Parent Guide below.
Helpful Websites to Check Out:
1.
"Tests and Measurements for the Parent, Teacher, Advocate & Attorney"
by Peter & Pam Wright. A must read article on how to understand test scores.
http://www.wrightslaw.com/advoc/articles/tests_measurements.html
2. "What We Have Learned About Gifted Children"
by Linda Silverman, Ph.D., Director, Gifted Development Center, Denver, CO. Over 30 years, more than 5,000 students tested.
http://www.gifteddevelopment.com/articles/what-we-have-learned-about-gifted-children
"Characteristics of Giftedness Scale"
–can help parents decide if they should have their child tested for giftedness
http://www.gifteddevelopment.com/sites/default/files/Characteristics%20of%20Giftedness%20Scale%202014.pdf
3. "Chapter 16. Special Education for Gifted Students"
the PA law that protects gifted students.
http://www.pacode.com/secure/data/022/chapter16/chap16toc.html
4. Parent Guide to Special Education for Children Who Are Gifted,
a booklet published by the PA Dept. of Ed. revised in Nov. 2010.
http://www.iu29.org/cms/lib07/PA01916738/Centricity/Domain/65/parent_guide_to_special_education_for_the_gifted.pdf
P. 14 -a sample letter parents may use to request an evaluation for their child
5. Gifted Education Guidelines – May, 2014
a guide published by PDE on how Ch. 16 should be interpreted & implemented.
http://www.education.pa.gov/Documents/K-12/Gifted%20Education/Gifted%20Program%20Guidelines.pdf
6. PA Department of Education
(PDE)
http://www.education.pa.gov
PDE Gifted Education
page:
http://www.education.pa.gov/K-12/Gifted%20Education/Pages/default.aspx
- for ?'s on Compliance with Ch. 16:
Dr. Shirley Curl
, Bureau of Special Education
(717) 786-6361, Email:
scurl@pa.gov
- for ?'s on Instruction & Curriculum:
Ray Young, Division Chief, Bureau of Curriculum, Assessment and Instruction
(717)783-6633, Email:
rayyoung@pa.gov
7. Lancaster County PArtners for Gifted Education
(LC PAGE),
the Lancaster County affiliate of the state PAGE:
http://lc-page.org
Pennsylvania Association for Gifted Education (PAGE),
http://www.giftedpage.org
PAGE
Helpline: 1-888-736-6443
National Association for Gifted Children (NAGC),
http://www.nagc.org
A Parent's Guide to Gifted Education in Pennsylvania,
16 pp. booklet from PAGE.
http://www.psea.org/uploadedFiles/Publications/Professional_Publications/Booklets/Booklets_Summaries/ParentsGuide.pdf
8. Hoagies' Gifted Education Page
- award winning resource for anything & everything about "gifted."
www.hoagiesgifted.org
9.
Supporting the Emotional Needs of the Gifted (SENG).
Great articles on the social/emotional needs for all ages of gifted.
www.sengifted.org
10. Davidson Institute for Talent Development
, (775) 852-3483. Resources for the profoundly gifted from ages 4-18 & for their parents. Also have an extensive article library on giftedness & a free online newsletter.
www.davidsongifted.org
"Tips for Teachers: Successful Strategies for Teaching Gifted Learners"
http://www.davidsongifted.org/db/Articles_id_10075.aspx
11.
"
Critical Issues in the Identification of Gifted Students With Co-Existing Disabilities-
The Twice-Exceptional"
excellent article outlining the problems in identifying twice-exceptional students that keeps them from receiving the services they need and deserve
http://sgo.sagepub.com/content/3/3/2158244013505855.full#sec-15
12. Wrightslaw-
www.wrightslaw.com
Emphasis on the Individuals with Disabilities Education Act (IDEA) & special ed. laws. Great
advocacy article library
with info that carries over to gifted ed. issues.
http://www.wrightslaw.com/info/advo.index.htm
Good
2e/twice exceptional resource list
http://www.wrightslaw.com/info/2e.index.htm
Parent/School Relationship: Marriage Without the ... - Wrightslaw
We urge
parents
to focus on solving problems while
protecting the parent
–
school relationship
.
www.wrightslaw.com/blog/?p=3647
Asking the Right Questions
.
How does the school perceive you? Good article about how to ask questions and get better services.
Parent Advocacy: What You Should Do - and Not Do
. Good advice from attorney Leslie Margolis about steps parents can take to get quality
educational services for their children with disabilities.
Why "No" May Not Really Mean "No".
Most parents seem to believe that "no" means "no" forever. They give up. Other parents view a "no" from the
school in the same light as the denial of a health insurance claim. They don't give up. They persevere.
Advocacy - How to Solve Problems & Protect Parent-School ...
In Solving Problems and
Protecting Parent
-
School Relationships
, Pete and Pam
Wright explain how to resolve a problem with the
school
by restructuring your
...
www.wrightslaw.com/info/advo.probs.protect.htm
Book Suggestions


The Gifted Kids' Survival Guide: For Ages 10 & Under by Judy Galbraith M.A.




Guiding the Gifted Child: A Practical Source for Parents and Teachers by James T. Webb



Powered by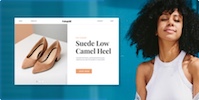 Create your own unique website with customizable templates.