A BIG congratulations to our elementary gifted students on their efforts in the book club competition today at Huntingdon Area Middle School. These students have been reading a set of predetermined books since November. In the past couple of weeks they have been dissecting the books to identify literary concepts and details in the books. Ten teams participated in the book club today. Students came from Huntingdon Area Middle School, Standing Stone Elementary (HAHS), and our students from MUASD.

The Memorizers Destructorizors placed in first, winning a trophy and a $20 gift card to Amazon. The Book Worms placed in second place today, winning a $10 gift card to Amazon. The Literacy Queens placed in fourth place today.

A HUGE thank you to Mrs. Steward and Miss Eckert from HASD in helping set this up and inviting us to participate!

Powered by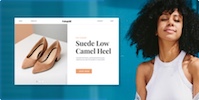 Create your own unique website with customizable templates.